25+ Healthy Breakfast Ideas
A healthy breakfast provides not only appropriate carbs, fats, and proteins, but essential micronutrients, too. When you eat a healthy breakfast, you feel energized for the day; your mood is stable, and you maintain a sense of satiety. Whether you eat when you first wake up, or practice intermittent fasting, your breakfast sets your blood sugars for the rest of the day. When you eat may not be nearly as important as what you eat.
Here are some suggestions for every lifestyle, so you can eat what you enjoy, knowing you are getting the nutrient density you need.
Eggs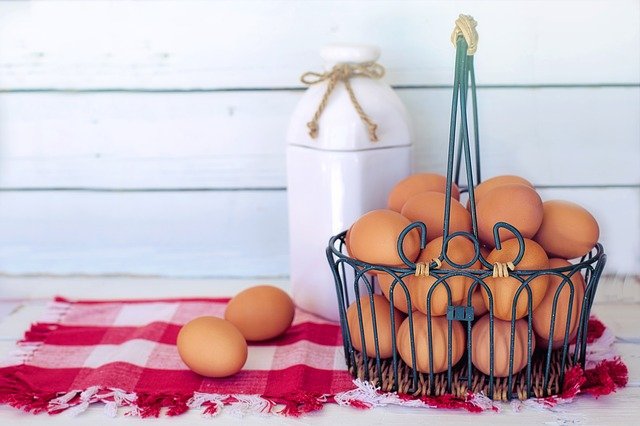 Fried, boiled, poached, scrambled – you have so many options for such a simple food! Don't limit yourself to the same recipe every day. Variety is the spice of life!
Frittata: like an omelet, only easier. Stir in veggies & herbs, then bake.

Eggo-cado: Crack egg into the hollow of a halved avocado; bake until set.

Pizza with egg "crust": top an omelet with olives, mushrooms, tomatoes, spinach, Canadian bacon, & Italian seasoning.

Taco eggs: scramble eggs with taco meat, avocado, salsa, cheese.

Curried eggs: Slice hard-boiled eggs into coconut milk with curry paste and sautéed bok choy, pea pods, and mushrooms.

Indian eggs: poach eggs in cooked tomatoes, coriander, cumin, turmeric and ginger.

Eggs in a nest: Sautee fresh greens. Crack eggs over the top. Cook gently until set.

Fishermen's eggs: Fry fish in an oven-proof skillet. Add vegetables. Crack eggs over the top. Transfer to the oven and bake until eggs are set.
Smoothies
Refreshing, quick, and delicious, smoothies are a favorite with moms and kids. But to make sure they provide a healthy breakfast, be sure to follow these rules:
1. Include 8-12 grams per serving of a healthy fat: avocado, almond butter, coconut milk, coconut oil, flax seed oil, or hemp seeds.
2. Add some protein. You can choose a quality animal or plant-based protein powder without added ingredients. Aim to get 20 grams of protein per serving.
3. Limit yourself to 1 cup of low-sugar fruits, such as berries, kiwi or apples.
4. Add fresh leafy greens if you like.
Here are some creative combinations to consider:
Spiced pumpkin with real cream or coconut cream
Strawberry almond coconut
Cocoa-almond (with almond milk and almond butter)
Acai cherry chocolate avocado
Green Pina Colada with spinach, coconut and pineapple
Healthy Breakfast Meats
Sausage and bacon may be obvious breakfast choices, but have you considered duck, fish, or even flank steak? These suggestions may help you brainstorm your own combinations.
Kielbasa Skillet with sweet potatoes and kale. (use nitrite-free sausage).

Sausage & cabbage: Sautee cabbage and apples in butter, maple syrup and nutmeg. Stir in ground turkey and sausage seasonings.

Sausage stack-up: Homemade sausage patty and pineapple rings topped with cheese. Good with bell peppers and tomatoes

Smoked salmon and cream cheese on whole grain sourdough toast. Garnish with sprouts and arugula

Duck hash: toss fried sweet potatoes with diced duck breast, chives, and purple onion. Serve with poached eggs and wilted greens.

Carne Asada: Stir-fried flank steak, jalapenos, new potatoes or pinto beans, cherry tomatoes, onion and garlic – with or without eggs & salsa.

Canadian Bacon Cups: Line muffin tins with Canadian bacon. Fill cups with any omelet ingredients (eggs, a variety of vegetables) Bake until set.

Sardine Toast: Multi-grain bread, sardines, tomato, onion, parsley, spinach, mozzarella, Italian seasoning.
Dairy-based Meals
If you have no appetite for meat in the morning, consider these dairy options, which are high in protein and low in sugars.
Parfait: plain full-fat Greek yogurt, a little fruit, a variety of nuts and seeds (hemp, chia, flax, pumpkin, sunflower). For a bonus, layer with cooked steel-cut oats.

Cottage Cheese, fresh basil, cherry tomatoes, and cucumber slices. 

Pancakes: Ricotta or cottage cheese blended with raw eggs, then baked on griddle. Try a savory vegetable topping, such as mushrooms & herbs.

Purple smoothie: Full-fat cottage cheese, blueberries, almond milk.

Banana Nut Smoothie: Greek yogurt, almond butter, banana.
Pancakes & Waffles
It might seem criminal to outlaw warm, golden cakes, fresh off the griddle as a morning starter. So, to avoid an insulin surge in the morning, follow these guidelines for the occasional pancake or waffle breakfast.
Substitute almond or coconut flour for the usual high-glycemic, all-purpose or gluten-free flour.

Limit your portion and add a side of meat or eggs.

Top with coconut milk, Greek yogurt, ricotta, or cottage cheese instead of syrup or jam.

Consider adding protein powder to your batter

and

to your syrup.

Stir in grated or pureed vegetables.

Incorporate nuts, nut butters, and seeds as toppings or fillers.

Sandwich between slices of ham and fried egg.
Healthy Breakfast Cereals
What's more American than a bowl of cold cereal to start your day? Unfortunately, that's a quick trip to a blood sugar roller coaster. Try these options instead.
Brown rice porridge (congee) served with shredded chicken, avocado, peanuts, and kimchi 

Mung bean and Basmati rice porridge (kitchari) cooked in bone broth with ghee or coconut milk, ginger, cumin, turmeric, fennel, and coriander. Garnish with cilantro and serve with mixed vegetables on the side. 

Buttered oatmeal: Jazz up this traditional hot cereal bowl with a pat of real butter, a spoonful of chia seeds or hemp hearts, and some protein powder. Serve with nuts and sweeten with coconut flakes. Also good with link sausage.

"No-oatmeal": pumpkin and sunflower seeds tossed with walnuts, flax seeds, coconut flakes, and cinnamon; served in creamy coconut milk. You can buy grain-free granola if you don't want to make it. 

Quinoa, millet, amaranth, or buckwheat porridge, served with Greek yogurt and a side of bacon. Make it savory with parmesan cheese in place of yogurt and the addition of wilted greens. I also like buckwheat porridge with avocado and tomato.
More Healthy Breakfast Ideas
Perhaps cooking is a problem for you – you don't have the time or the desire. Check out this post on how to prep a nutrient-dense breakfast in a hurry. If you're looking for specific recipes, here are some of my favorites. When you need something adventurous to get you out of the doldrums, try breakfast soup!