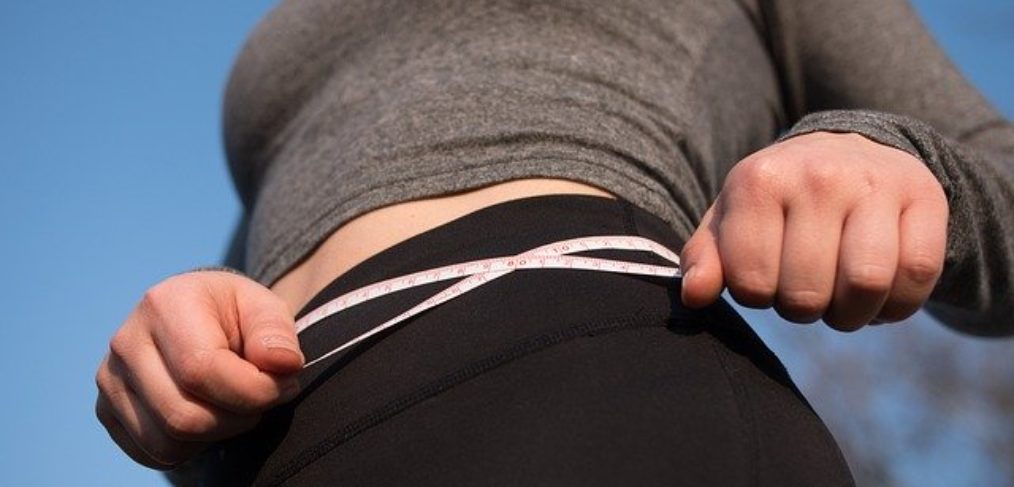 10 Weight Loss Tips
Stepping on the scale, counting calories, and exercising more are old school tools for weight loss. If you're feeling stuck, try these more effective measures for trimming down your body weight.
Measure fat loss, not weight loss
Since your body fluctuates 2 to 3 pounds daily, and loses weight in fits & starts, it seems futile to be constantly monitoring the scale. The scale isn't a measure of health, anyway. A person can be very muscular and actually weigh more than someone who is "over-fat." Therefore, it's better to assess your progress in terms of fat loss. Use an article of clothing that your try on once every couple of weeks. If you are truly in better shape, your clothing will fit differently, even if can't measure weight loss in pounds.
Eat fat to lose fat
Fats are necessary for life, so a fat-restricted diet will stress the body. Bodies under stress tend to hold onto their weight as a survival mechanism. Only when your body is convinced there is no threat, will it begin to release its reserves.
However, not all fats are created equal. Avoid chemically-extracted vegetable oils (soy, cottonseed, canola, safflower, and corn); they loose their antioxidant protection during processing and become oxidized. Oxidized oils are one of the top contributors to free radical damage to your body tissues. And damage = inflammation = stress. Also stay away from trans-fats; they make your cell membranes stiff and less able to take in nutrients and excrete wastes.
Good sources of fats include unprocessed raw nuts and seeds, butter from grass-fed cows, and virgin fats that are cold-pressed and unrefined.
Track sugars, not calories
Counting calories is not a natural or intuitive way of life. In fact, it seems a bit obsessive. It certainly isn't something I would want to do for the next 25 or 30 years.  In my opinion, any weight loss plan needs to be sustainable in order to head off yo-yo dieting.
Additionally, calorie restriction suppresses thyroid hormone. Hypothyroidism is a fast-track to weight gain, not weight loss. So, eat plenty of protein and fat to increase satiety, stimulate fat-burning, and provide amino acids and fat-soluble vitamins to the thyroid.
The root barrier to weight loss, in many cases, is high insulin hormone. Unfortunately, you can still have insulin-driven fat storage on a restricted diet. So, if you're going to monitor anything, let it be sugar. Your fat-free yogurt that seems such a healthy breakfast alternative may have the same amount of sugar as a Red Bull energy drink. Some smoothies have more sugar than Coke, and a medium Jamba Chocolate Moo'd  has more sugar than a pint of Ben & Jerry's Butter Pecan ice cream.
Differentiate between carbs
With all the media about ketogenic diets, it's easy to think that carbohydrates are bad. However, they are not bad any more than a knife is. It can be very useful; or it can be very harmful, depending on how it is used. Obviously, a diet of high-sugar, low-nutrient carbs isn't going to be very health-promoting. Too much bread, pasta, and cereal is going to lead to imbalance. But did you ever stop to think that fruits, vegetables, and legumes are carbohydrates, too?
A helpful way to think about carbohydrates is in terms of their calorie content and their potential to be absorbed into your bloodstream quickly. A food that is calorie-dense and quick-absorbing (such as a grain or a sweetener) is going to signal your body to store all that extra energy for a rainy day. Of course, energy storage is the antithesis of weight loss.
But calorie-light and slow-absorbing foods (such as vegetables) can be very beneficial. Medium-calorie carbohydrates, as long as they are slow-absorbing (whole fruit, legumes, nuts, and seeds), can also be helpful for a weight loss plan.
Be mindful of when you eat
Think of your car. After you gas it up, you can drive a long distance, or you can park it and keep the fuel in reserve for another time. The same principle applies for your body. If you want to burn the fuel, you can't park yourself in a bed or chair for a great length of time and expect your meals to not become reserves. So, it's best to front-load your meals. That is, eat bulk of your food when your are going to be most active. That's because anything you don't burn within 3 hours of eating is stored as fat. It doesn't make sense to eat your heaviest meal just before bedtime. It's a good idea to eat 3/4 of your food by mid-afternoon.
Remember, you're not the boss
We have been conditioned to believe in the simple equation Energy In – Energy Out = Weight. Therefore, more energy expenditure will equal greater weight loss. But this equation neglects the fact that your hormones are in control. Thyroid hormone is king of metabolism. Cortisol reigns over your state of relative stress or relaxation. Insulin dictates how much fuel gets stored.
No matter how much you exercise, you will not lose weight if thyroid hormone is low, or if cortisol or insulin are chronically high. Exercising under these conditions just creates more stress for the body. Then, it switches to survival mode, and hoards fuel to help you fight or flee.
Ultimately, you have to balance hormones first. A functional practitioner can help you with this process.  Engage in "movement," as opposed to "exercise" to promote stress-relief.
Address "food on the wrong side of the tracks"
Inflammation prevents weight loss; it's a physical stress, so your body conserves until it is "safe" to let go of those pounds. Guts can be damaged by antibiotics, stress, chemicals, and sugar. Then, when the gut lining is thin and worn, food gets "on the wrong side of the tracks" and causes inflammation. We then say you are sensitive to those food proteins that are causing the inflammation.
If you're serious about weight loss, you may have to remove triggering foods and heal your gut for a minimum of 3 months before your weight begins to drop, because it takes a while for inflammation to subside.
Support your liver before weight loss
Your liver is responsible for detoxifying everything that needs to be eliminated from your body. But if that organ is overburdened, it will send toxins to fat tissue to be stored where they cannot damage other tissues in your body. Naturally, weight loss frees those toxins from your fat tissue. If your liver is already overtaxed by medications, chemicals, or hormonal and blood sugar imbalances, your body will not release those toxins and you will continue to retain the fat.
The bottom line is that you need to support your liver first! This includes drinking ample water and eating abundant cruciferous vegetables to help your liver with the "rinse cycle" of laundering out your toxins. Potassium-rich fruits and vegetables are also important to help your body flush its wastes. Be sure to eat enough protein, for detoxification requires ample amino acids.
"Find your happy" at your current weight
It's easy to think you will be happy when you lose those pounds. But your body follows your mind. Stated another way, your mind decides whether life is good and you can release your garbage, or whether your are unsatisfied and need to hold onto things that protect you (such as body fat). So, if you are genuinely grateful and joyful with who you are, your body can let go of those things that no longer serve it.
Don't moisten your food with beverages
As mentioned above, healthy weight loss requires plenty of amino acids, vitamins, and minerals to support detoxification. Breaking down and absorbing those nutrients from your food requires good digestion with plenty of strong stomach acid. Although hydration is critically important, it's best to sip your water between meals. After all, high liquid intake at meal times will dilute stomach acid. Hence, it will impair digestion. If your food seems dry or tasteless, chew it more. Your saliva will moisten it and sweeten it the longer you massage it in your mouth.