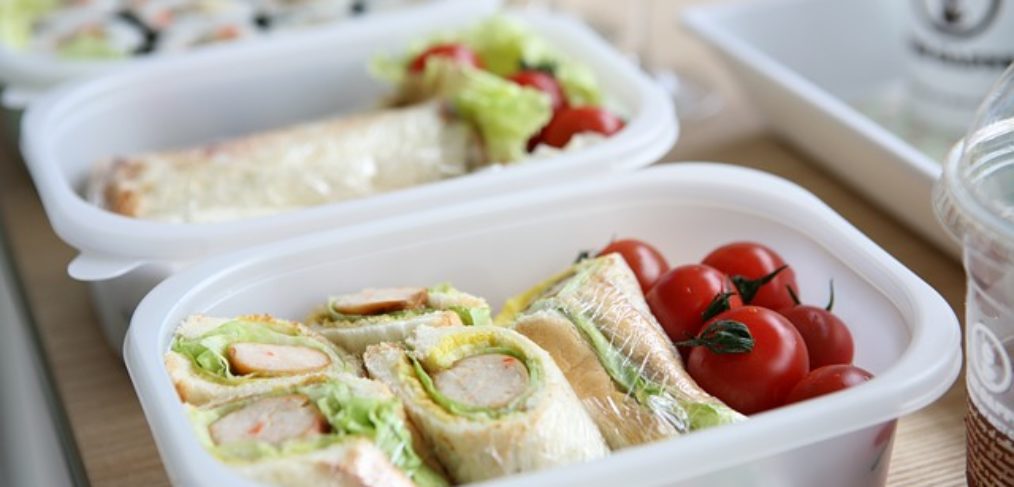 The Nutrient-Dense Lunchbox
How do you pack a nutrient-dense lunch that kids will want to eat, while avoiding chips, cookies and crackers? It's easy with these four tricks.
Employ the Lollipop Principle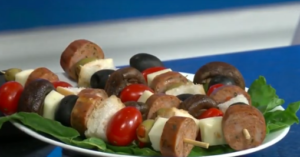 If you put food on a stick, everyone wants it! Haven't you seen this principle in action with hot dogs, marshmallows, and cake? The advantage of a skewer is that it holds more vegetables than a sandwich. A Pizza Kabob is a nutrient-dense lunch your kids are sure to be wild about. Items to skewer include grape tomatoes, green and black olives, mushrooms, basil leaves, cheese, sausage, and sourdough bread.
Roll it Up
A pinwheel has charm and can hide vegetables from picky eaters. Create a Taco Wrap using a tortilla, guacamole, shredded cabbage, pulled pork, and pico de gallo. Go Greek by using pita bread, goat cheese, dates, chopped celery, and baby spinach. Bibb lettuce works for rolling sauteed vegetables and rice.
Provide a Dip
Lots of adult foods gain appeal when you dunk them. Peanut sauce (below) makes snap peas, chicken, cucumbers, green onions and bell peppers come to life! Hummus is a delicious dip for smoked fish, carrot sticks, and falafel balls. Marinara sauce turns cauliflower, zucchini, and eggplant and into a pizza party.
3-2-1 Peanut Sauce
5 Tb. natural peanut butter
4 Tb. boiling water
3 Tb. soy sauce or soy alternative (I use Coconut Aminos)
2 Tb. lime juice
1 Tb. palm sugar
Chili Garlic Sauce to taste (1-3 teaspoons)
Dissolve the palm sugar in boiling water. Whisk together with remaining ingredients. Refrigerate any unused portions.
Leave Love Notes in a Nutrient-Dense Lunch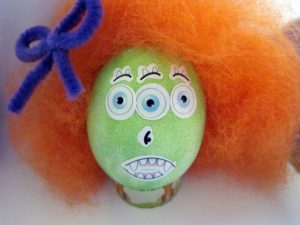 Place stickers, drawings, and riddles with your healthy offerings. It's not a new strategy. But why not use it on hard-boiled eggs and avocados instead of Cracker Jacks and Laffy Taffy? Even a banana peel or an orange peel is a great place to mark down a joke. By the way, what did the burger name her baby?
Patty!