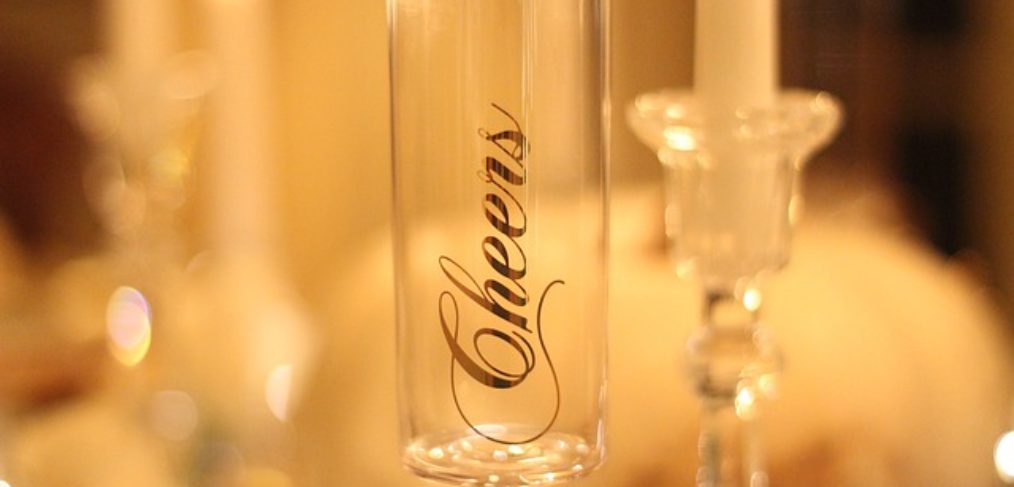 Fabulously Fit This Holiday
Gratitude and cheer can turn to dread and anxiety if you fear that holiday parties will ruin your figure and your health. But by following 4 simple tips, you can still be fabulously fit on January 2nd.
Fresh, Fiber-ful Food
To begin with, scan the table before you pick up your fork. Look for unprocessed foods with minimal ingredients. Fruits and vegetables with lots of color are your best bet. Any offering that is live, real, wild, or fresh is going to be more nourishing than foods that are artificial or processed. Nature's carbohydrates contain plenty of fiber to help you fill up before you overindulge. So, choose to load up on healthier options first!
Also, keep in mind that balance is vital. Even a meal of whole carbohydrates can leave you craving if you don't eat adequate proteins. A good rule of thumb is to make half your plate non-starchy vegetables, and one-fourth of your plate protein. You can fill the remaining quarter with fruit, legumes, whole grains, or starchy vegetables. If you have the option, dress your foods with traditional fats, such as butter, olive oil, or avocados.
Finally, beware of triggers. Sugar, alcohol, caffeine, MSG, hydrogenated fats, and refined flours can all stimulate overeating. Stay on the fabulously fit side of life by avoiding sweetened beverages and by limiting desserts, rolls, pastries, and other baked goods.
Focus
No one ever got fabulously fit by accident. Therefore, be deliberate about your objective. For example, you might decide ahead of time whether your purpose is to connect with people, feel the joy of the season, or simply eat your next meal. If you intend to meet your body's nutritional needs, then set an intention to feel comfortable and energized after the meal, not sluggish and bloated. You can meet this aim with several strategies.
First, eat regular meals throughout the day. The "skip and save" approach to caloric intake only makes you grouchy and starved. Then, you are extremely vulnerable to eating too much of the wrong kinds of foods.
Second, allow yourself a smart snack before the party so that you can keep your portion sizes down. Smart snacks are fruits or vegetables eaten with a little bit of protein or a bit of natural fat. Baby bell peppers filled with cottage cheese, celery spread with nut butter, and carrots dipped in hummus are a few examples.
Third, mind your eating hygiene. Take a deep breath before you begin your meal to set yourself in the present. Avoid gulping your food, savor the flavors, and put your fork down between bites. Notice when you have reached a 6 or 7 on the hunger/fullness scale, with 10 being so stuffed you are sick. Stopping before you reach an 8 or 9 insures that you are satisfied but not miserable.
Lastly, hold yourself accountable. Find a friend, family member, or health mentor to report back to on your success in meeting your intention. We all perform a little better when we know we will be sharing our results.
Family & Friends
If your life were to end tomorrow, what you had for dinner would be immaterial. But how you interfaced with people would be highly significant. While the purpose of a holiday may be to express gratitude or commemorate a special event, that purpose is much more meaningful when shared. So, make the most of the occasion by focusing on loved ones rather than food.
In addition to stimulating and happy conversation, shared activities are a good means of connecting with others. Why not put together a puzzle, do the dishes together, go for a walk, drag out the ice skates, or tell stories around a fire instead of just sitting at the table? Physical activities have the added benefit of revving up your metabolism and keeping you from picking at leftovers.
Fabulously Fit and Free
When you give in to instant gratification at the buffet table, guilt and remorse follow. It does not feel good to have blood sugar swings, to carry excess weight and to lose your health. What does feel good is the freedom that comes from nourishing yourself with nutrient-dense food. However, it is important to remember that we are all human. None of us eats perfectly 100% of the time. As a result, you might occasionally give in to a tempting food that is not part of your plan.
You can stay fabulously fit and free by forgiving yourself and moving on. There's no sense in flattening the other 3 tires on your car just because one of them got punctured. In other words, don't allow yourself to make excuses to eat lousy for the rest of the season because you made one un-wise choice. Choose to make the season one of gratitude and cheer.