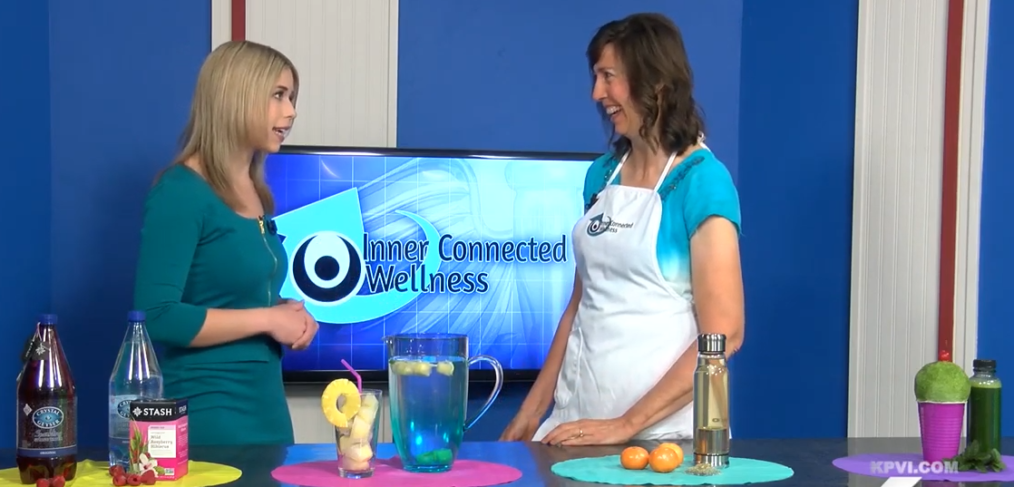 Fun, Flavorful Hydration
Summer is coming, and with it, the need to drink more in the heat. Everyone knows soda – whether diet or not – isn't healthy. But did you know that by switching from soda to water, you can boost your metabolism up to 30%? Even so, water is…well, boring! Check out these original ways for fun, flavorful hydration!
Raspberry Fizz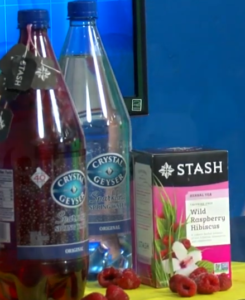 This cold-infused tea is made in sparkling water to give it a pop-like sensation. By using an herbal fruit tea, you get lots of flavor and fizz with none of the harmful sugar or artificial sweeteners. Just dangle your tea bags from the neck of the bottle when you stick it in the fridge to chill. The next day, when you hit the pool or the zoo, it will be ready to enjoy.
Electrolyte Delight
Coconut water has lots of electrolytes, but it also has a high sugar content when guzzled by the pint. Get a jazzy pina-colada flavor by freezing pineapple chunks (also high in electrolytes) covered with coconut water in ice cube trays. Plop a few in your water bottle for cold, crisp refreshment.
Monster Shaved Ice
If you have a shave-ice machine, forget buying all the sweetened flavorings. Just pour your green juice spiked with refreshing mint over the ice. This is a high-electrolyte beverage, too, that fights inflammation and provides lots of vitamins.
Orange Fennel Infusion
Fruit & herb infused water is all the rage. Using a tea-infuser, get a unique licorice-like flavor with crushed fennel seeds in place of herbs. Enhance the flavor with some orange zest. Fennel is purported to speed the metabolism and stimulate the body without the use of caffeine, so it's a great drink if you have a lot of driving to do on your summer vacation. Caffeine actually induces more fatigue in the long run, because it is a diuretic, and losing just 1-2% of your body fluids can bring on fatigue. Fennel does not have any dehydrating effects.
More Fun, Flavorful Hydration Tips
When purchasing flavored waters from the store, check the label for sugar content, and avoid artificial flavorings. This post contains more ideas to hydrate correctly.